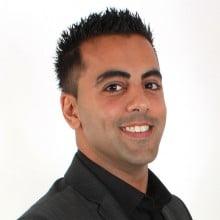 You can't be CEO of a company, build (and race) your own shiny cars and look this beautiful without taking a few shortcuts. (Shah Comment: Seriously Adilla? How embaressing!)
At Bravr we focus on understanding and embracing the ethos of each client before offering them what they need to help bring their business to their target audience. From SEO to content and social media, or maybe just a few handy shortcuts that could save you time (and a whole lot of trouble) in the office, we have the skills, manpower and experience to deliver according to our clients' needs.
Here are Shah's top office shortcuts to help you streamline your day to day work (and get off Facebook really quickly when you see your boss approaching).
Top 20 Shortcuts from