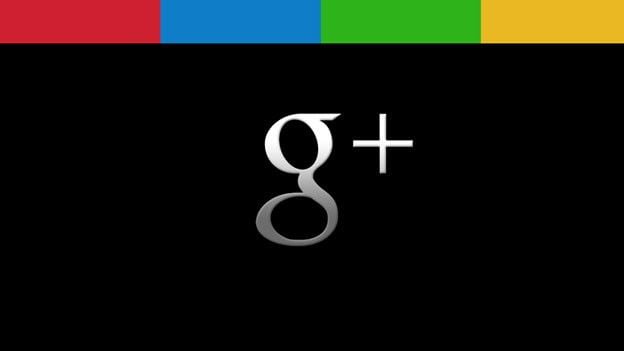 When Google+ was launched in 2011 it was heralded to be the social media platform for the elite; a more selective, more private form of Facebook set to take the world by storm.  Three years on, and many of us have Google+ accounts; some of us even use our accounts, whilst many remain neglected, open but unused. Now that Vic Gundotra, founder and former chief of Google's foray into social media has resigned, what is the future for Google+?
Rumours started at the end of April, when anonymous sources were quoted as saying that Google+ is not yet officially dead, but more like the walking dead. Others have referred to G+ as a ghost town. The truth is that in October 2013, G+ had 450 million active users; not quite the 1.2 billion that use Facebook every day. However, if it is true that G+ is used by smaller circles of likeminded individuals who use the platform to network and share information, G+ could be a more effective way for organisations to market to a target audience whilst boosting SEO rankings.
Google has a reputation for changing its search criteria and even pulling its "big" ideas; just think back to Google Wave and Google Health; big experiments that have fallen by the Google wayside. However, to see G+ as yet another of Google's failed experiments could be a little naive.  For a start, G+ is the prime source of social data in Google's search system. Data from G+ is central to Google's calculations of a page's search relevancy; a shared link is affirmation of relevance.  This alone could be reason enough for Google to keep G+.
Whilst G+ is likely to remain in functionality, even if the brand itself is deemphasized, there is speculation that Google may use Gundotra's departure as an opportunity to segment the functions on G+. Recent years have seen single use apps, such as WhatsApp, Instagram and Snapchat rise in popularity compared to multi-use social media platforms such as G+ and Facebook. Whilst Instagram was bought by Facebook and Vine by Twitter, neither platform has as yet chosen to absorb these functions into their large social networks.
With the pattern of people shifting more to mobile and single apps, creating micro "circles" or "friend groups" within those apps, it would not be surprising if Google followed suit, offering exclusively mobile apps where people can interact with a select group. It is also likely that many reluctant G+ account holders will be relieved to be able to use existing and new G+ technologies, such as Gmail, YouTube and Google Hangout, without having to manage a G+ account.
So, will the world of social media find itself minus G+? Probably not… Whilst the industry is rife with rumours about the demise of Google+, it is unlikely that it will be going anywhere, although its functions may change. Google has integrated G+'s technologies so that it integrates seamlessly with Google's other services, such as You Tube and Gmail. The platform also has some great applications, such as Google Hangouts, that are regularly used by businesses and individuals alike. However, it is very likely that the "plus" element of the brand may lose emphasis and we could see Google+ accounts returning to plain old Google accounts. Users may see slight changes over the coming months but it at this point it seems unlikely that we will ever be minus all Google+ technologies.